Meet Richecardo Balaam
Admin
February 10, 2021
/
5 mins read
Seven-year Richecardo was born with crossed eyes. When he was four, his mother died. He has never know his father. He lives with his grandparents who do their best to help him, but like most families in Haiti, this is very difficult. If he lived in the United States, Richecardo's grandparents would have been able to seek medical care through state run programs that support our poor. There are no such programs in Haiti. Therefore, he has never seen a doctor let alone an eye doctor.
Richecardo started has started his school life at St. Dominique's this year. His teachers say that he works hard at his studies, despite his handicap, and that he has many new friends. The board of Providence Haiti Outreach first discovered him when we asked Father Andre, St. Dominique School's adminitrator, to gather pictures and profiles of some of students for our new website. We stepped in immediately.
An appointment with an eye clinic was contacted, funds were transferred, and the journey was planned. Richecardo would be accompanied by Watson Douillard, our Providence Haiti Outreach "man on the ground". The clinic which specializes in opthamology, Institut Brenda Strafford, is located in Les Cayes, a dangerous journey from Marigot.
Richecardo and his team were met with road blocks and other dangers. They resorted to traveling by motor bike in order to get to the precious appointment.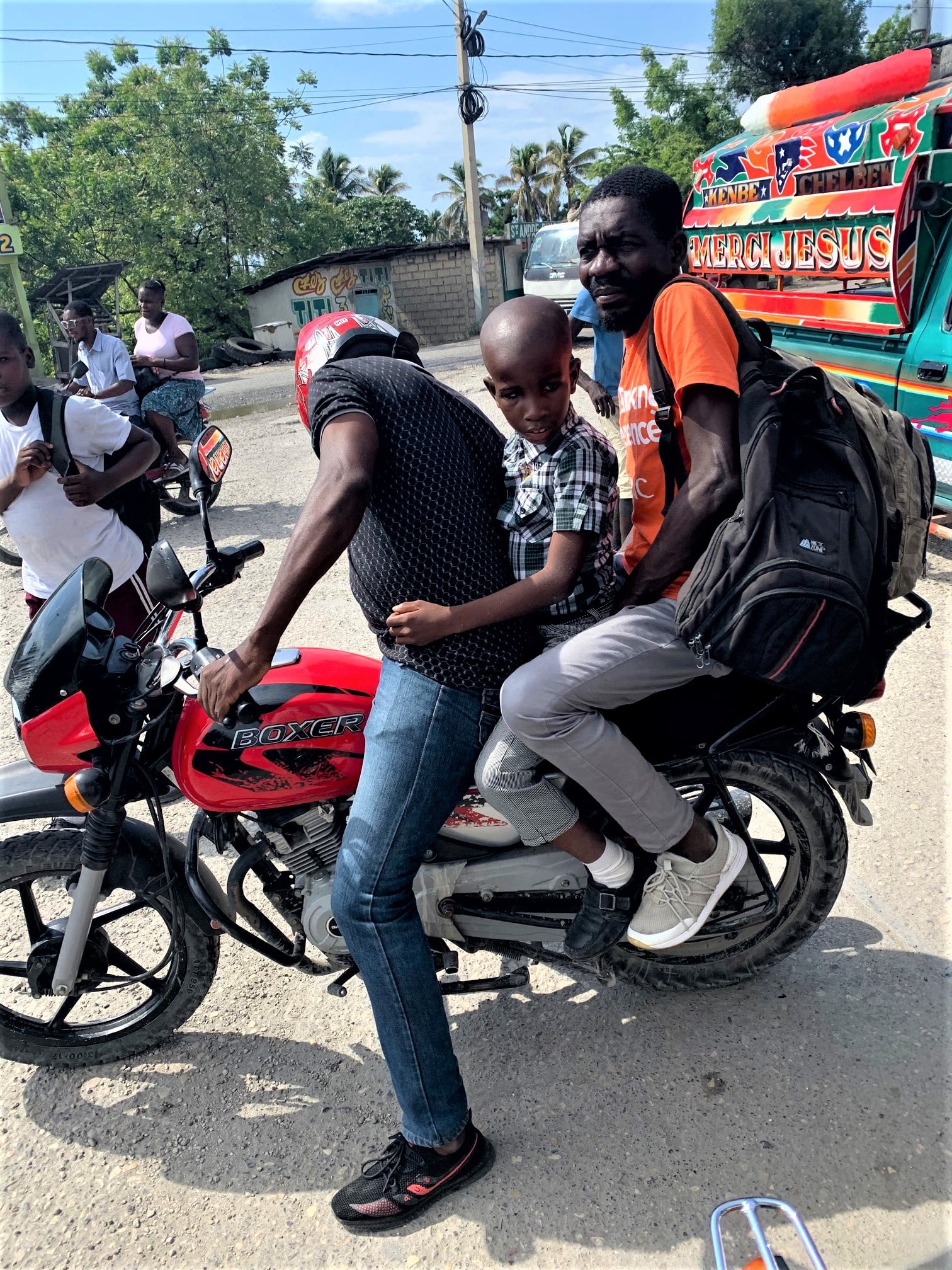 The doctors discovered that Richecardo has cataracts in both eyes and is currently blind in one. He has a follow up appointment scheduled for the procedure.